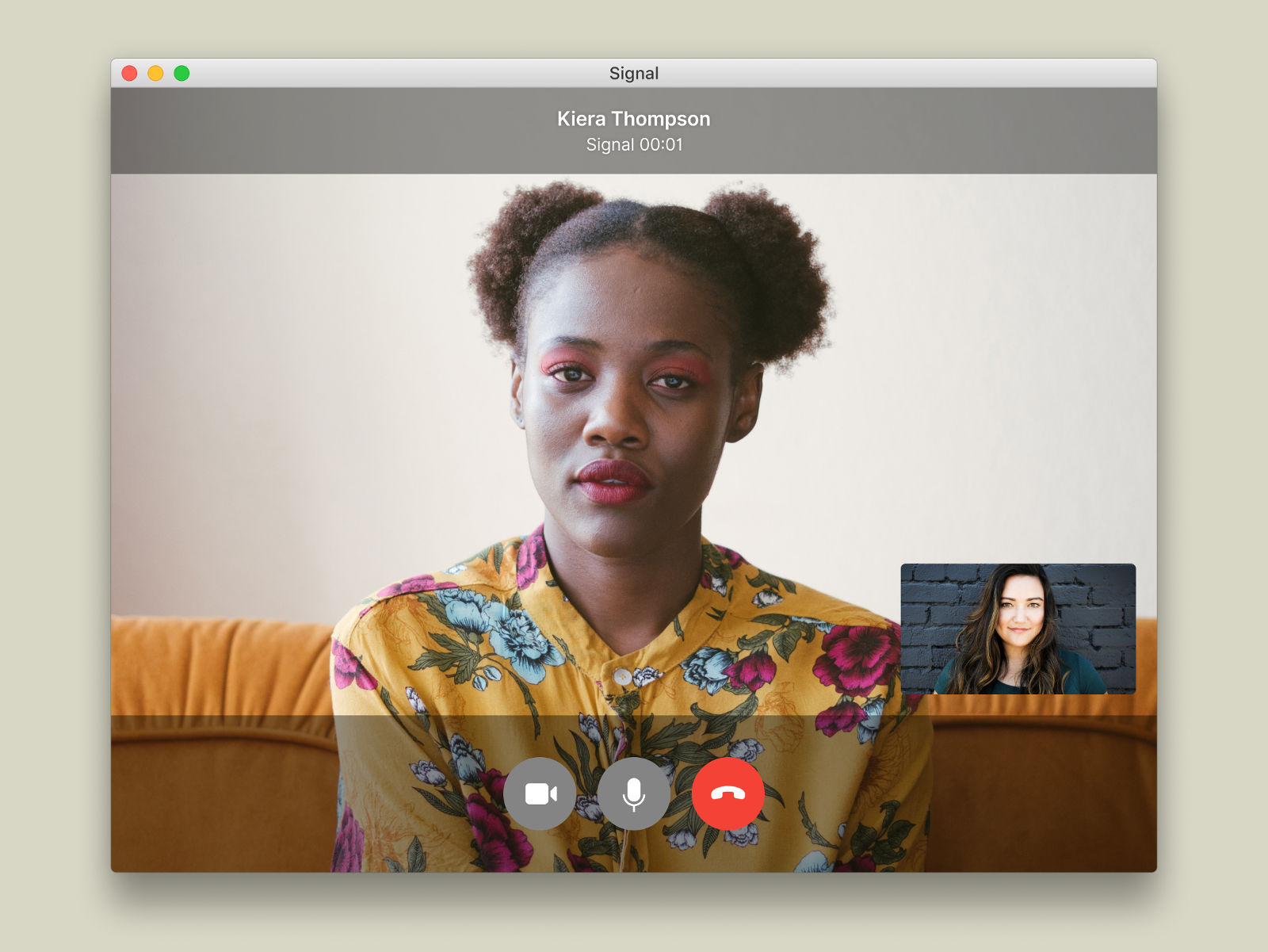 The latest beta release of Signal Desktop includes preliminary support for one-to-one voice and video calls. Call your friends and family on macOS, Windows, and Linux; see their smiles on a larger screen; hear their laughter through the big speakers on your desk; and help us test the next generation of calling on Signal.

Beta users get an early chance to evaluate call quality and performance while we continue to improve the interface and work on upcoming features.
Calling all beta testers
This release is one of the first steps towards our goal of enabling secure voice and video calls that are available on all of your devices – in addition to being end-to-end encrypted and free for everyone to use. We think that calls need to zoom out of the past and into the future, and your feedback will help us get there.
If you're the type of person who doesn't phone it in (and you aren't afraid of bugs) you can join the beta now and start using your mouse's scroll wheel as a rotary dial.
Technically there's more
A lot of foundational work was necessary in order to make preliminary Desktop calling support possible. Over the next week, we'll be publishing a couple of follow-up blog posts that dive deeper into concepts like Interactive Connectivity Establishment (ICE) forking and other behind-the-scenes changes that are helping to improve every call you make.We want to thank everyone who has become a part of the Desktop beta community. We couldn't do this without you, and we're excited to hear what you think of this preview.
Want to get involved with Signal? We're hiring!